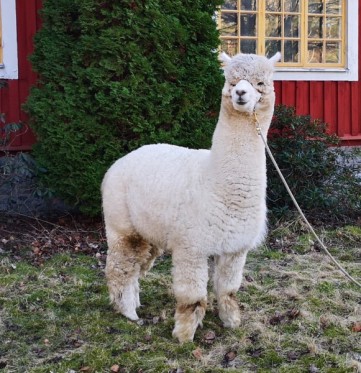 Utställningen 2019
Natasha Clark, Kurrawa Alpacas, Australien dömde. Det gick bra för oss och de omdömen som domaren ger är verkligen en feedback som jag uppskattar.

Cowboy Kaboo blev Champion Light Fawn Hingstar
Från omdömet: Very fine and very aligned fleece, very bright and soft soft handle, great length
Med tanke på att jag bedömt honom som potentiell avelshingst så fick jag bekräftelse här.
Domaren uttryckte vid flera tillfällen vikten av att fundera över ifall den hingsten man väljer som avelshingst verkligen kommer att föra ens uppfödning framåt......det är tänkvärda ord.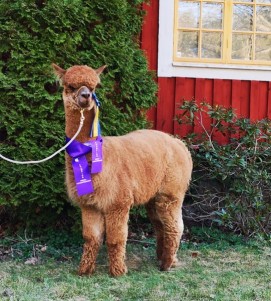 Älskade Maya Morissette blev Champion Fawnfärgade Ston
Nu är hennes utställningskarriär över.....hon blev champion Bruna Ston som junior samt vann Made in Sweden ston 2017, 2018 blev hon Reservchampion Fawn Ston och 2019 blev hon Champion Fawn Ston.
Från omdömet: An adult female who has maintained a low micron, she is very dense with soft soft handle.

Nu ska Morissette få bebisar :)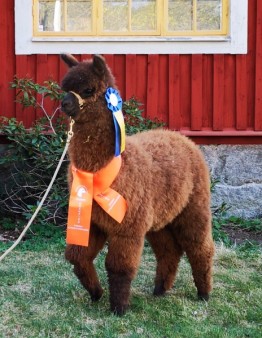 Almodovar blev först 1:a Bruna Juniorhingstar och sen Reservchampion Bruna Hingstar

Från omdömet: Well grown, Highly aligned, bundling fleece, very fine and dense, very consistent in micron over body, wonderful handle, no coarse guard hair, great potential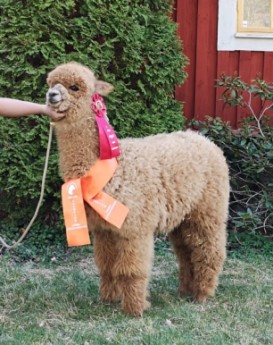 Leone D'Oro endast 7,5 mån gammal blev 2:a fawnfärgade juniorhingstar och sedan Reservchampion fawnfärgade hingstar.

Från omdömet: Very low micron fleece, dense and aligned fleece. Long growing fleece. Very soft handle, great conformation. One to watch for the future.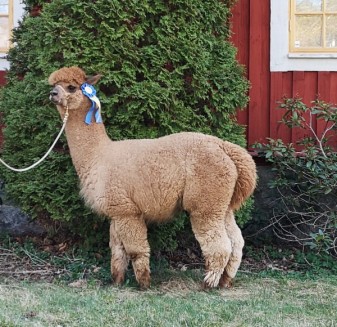 Razzmatazz 1:a unghingstar fawn

Från omdömet: Strong frame, very competetive micron for his age, Very dense and aligned fleece, long growing fleece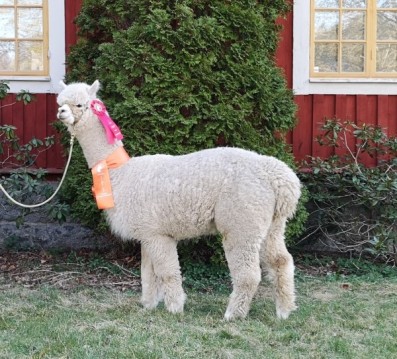 Batsheba 2:a vita ungston och sedan Reservchampion Vita Ston

Från omdömet: Very low micron dense fleece, luxorious soft handle, excellent conformation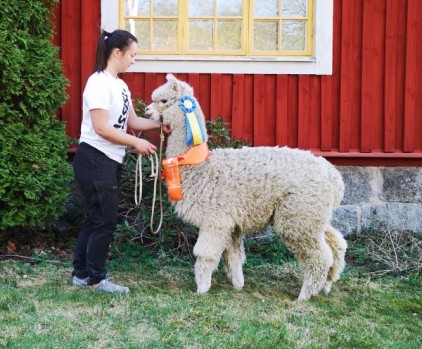 Luna Rosa 1:a light fawn juniorston och sedan Reservchampion Light fawn ston

Great conformation, Uniformity of micron, very dense fleece, long growing fleece, advanced bundling fleece, very bright fleece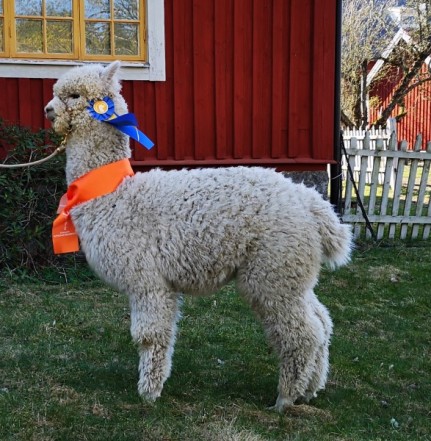 Fabio Fiorucci 1:a vita juniorhingstar sen Reservchampion Vita Hingstar

Från omdömet: He is the clear winner of this class. He has everything we want in a young upcoming potential stud male.Great frame, he is well grown for his age. Wherever you open the fleece up it is so aligned in micron, it is dense, with great length and brightness. Exceptional handle. I would love to see him in a couple of years time.

Inte illa Fiorucci :)